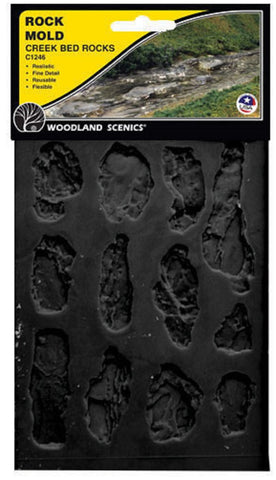 Woodland Scenics C1246 Terrain System Creek Bed Rock Molds (2) pcs
Use this mold to cast rocks to model dry creek beds or to set prior to pouring Realistic Water for creeks, rivers and streams. Mold is flexible and reusable.
Mold measures 5 in x 7 in (12.7 cm x 17.7 cm)
Model any rock from anywhere. Cast or carve your own; install ready-to-go, hand-painted rock; and pile debris under rock faces and along road cuts.