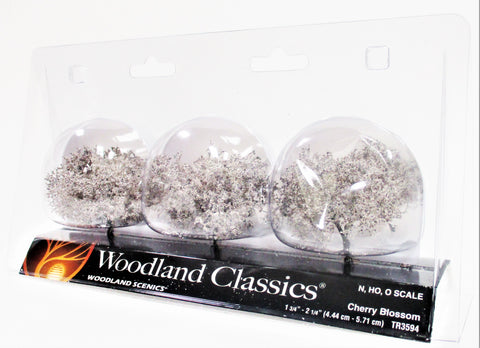 Woodland Classics Ready-Made Trees TR3594 Cherry Blossom Trees 3/pkg
Cherry Blossoms are deciduous trees that thrive in sunlight and temperate climates. These trees are commonly found all over the Northern Hemisphere. Cherry Blossoms are easily recognized by their pink or white flowers that bloom in the spring. Use a combination of types and sizes of trees throughout your layout for superior realism. Trees have a planting pin and an optional detachable base for temporary placement.
Cherry Blossom trees range from 1 3/4" to 2 1/4" in height, and there are three in a package.
---
We Also Recommend