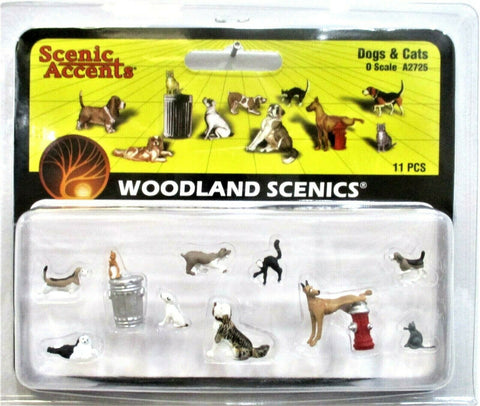 O Scale Woodland Scenics A2725 Scenic Accents Dogs & Cats (11) pcs
There are dogs and cats galore in this set - domestic and feral cats and seven dogs, some purebreds and some junkyard mutts. A trash can and fire hydrant completes the scene.
Scenic Accents are colorful O Scale figures that are superbly painted to capture the finest detail. Human figures include railroad workers, travelers and passengers. Additional selections include animals and unique details such as tombstones. Use these figures to add authenticity to any scene in minutes.